by Tracie Shellhouse, MCLC, LAS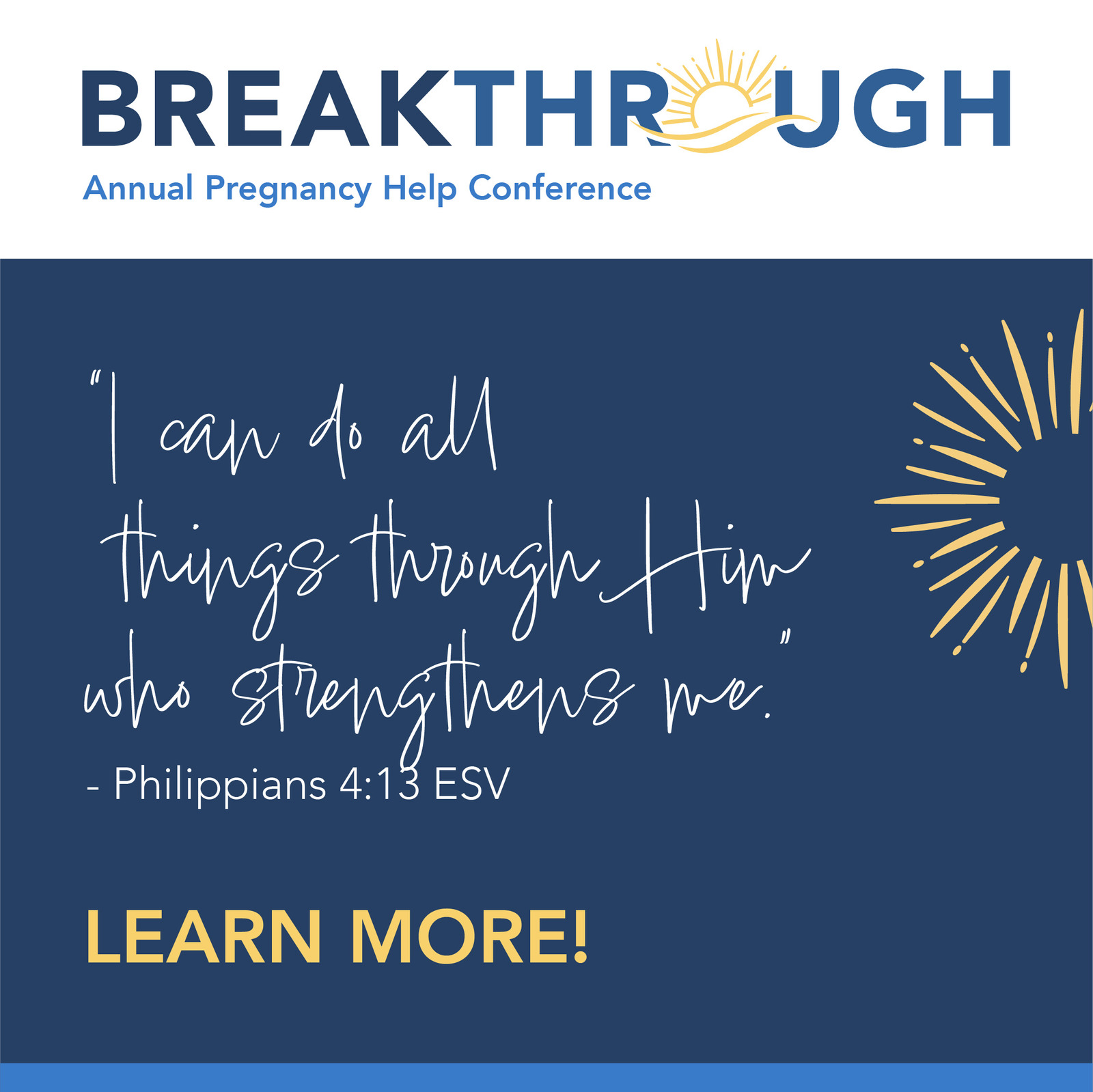 Vice President of Ministry Services, Heartbeat International
Remember early 2020? It was an uncertain time. We didn't know what would happen next or how each of our local pregnancy centers would respond to the spread of COVID-19. At New Hope Pregnancy Care Center, we had three people planning to travel to the Heartbeat International Annual Conference in Seattle.
Then everything changed – each day seemed to bring new or different information, unprecedented circumstances, and hard decisions – and I had to figure out how to make things work best for my organization. Now what? Surely the Annual Conference would have to be canceled due to shutdowns and travel bans! I had no idea what Heartbeat International was working on and the amazing opportunity they were creating for my team.
When the Conference in Seattle changed to a Virtual one, I had the opportunity to (happily) make some new decisions. Suddenly, our entire paid staff was able to attend instead of just the three who were planning to travel. We were able to keep serving clients due to adjusted hours (remember, 2020), and our entire paid staff engaged and learned with co-laborers for life around the world.
It was amazing!
Some members of our team who attended the virtual conference would have never had the opportunity to be equipped by pregnancy help leaders outside the center. Our office manager always stayed in town to hold down the fort while others went to conferences. Thanks to COVID-19 (God works everything together for our good), she didn't stay behind in 2020. Instead, she attended the Heartbeat Annual Conference! She was so excited and empowered by what she learned. The experience connected her to pregnancy help outside her immediate community. Today she serves women all over the world as an Option Line consultant.
Two of our interns attended the virtual conference, too. They were introduced to professional and robust training giving them insight into the power of pregnancy help and a deeper understanding of its impact on the world at large. Their virtual conference registration fees proved to be a great investment when their internships came to an end and they were added to the full-time paid staff.
As you may know, the 2023 Heartbeat International Annual Conference currently has a sellout crowd for the in-person experience. And yet, the Virtual Conference is still available and is as valuable today as it was in 2020 when we couldn't meet in person.
Now, I'm no longer an Executive Director, but if I were going to "bring" my full staff to the Virtual Conference again in 2023, here are some strategies I'd use:
Bring in extra manpower.
In 2020, our organization was running at a lowered capacity due to the pandemic. Today, to allow our staff to engage fully in attending workshops and creating connections, we would bring in extra volunteers to cover the office operations and only set appointments for the virtual attendees outside the conference schedule.
Empower and encourage volunteers to attend.
After converting two interns into conference-educated and equipped paid staff, I'm convinced that encouraging volunteers to participate has the potential to strengthen your organization significantly. Investing in a few special volunteers willing to commit to the training, will likely produce greater commitment and engagement from them at our center.
Take full advantage of the training available.
With enough paid (and volunteer) staff registered, we can make sure we attend all the workshops we don't want to miss. Next, we can debrief and identify workshops that can be used to train current and future volunteers. Then, order those workshop recordings and use them for in-services and additions to our training curriculum.
Most pregnancy help organizations can't take everyone to conference in person, some of us must stay home and keep the centers open and running. Justifying the investments for travel, food, and lodging costs for staff members whose responsibilities and roles don't clearly fit into particular workshop tracks can also be a challenge. There are still options! Providing training for your team with the virtual conference is a great way to re-inspire and re-ignite passion for the work they are doing. Affirming our teams in this way can transform our organizations.
Finally, when we participate in workshops presented by those within the movement, it affirms that God calls whomever He wants. Our experiences, backgrounds, and methods are not the same. Yet here we are, unified by our callings and commitment to the mission of pregnancy help, where we belong.
And that, perhaps more than anything, is the true value of participating in the Virtual Conference.
Find out more about the 2023 Heartbeat International Virtual Conference.