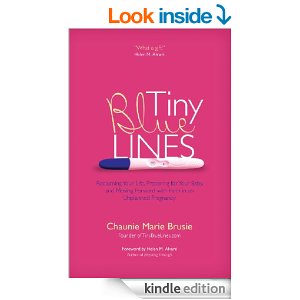 Endorsed by Heartbeat International President Peggy Hartshorn, Tiny Blue Lines is a young mother's story that started the day she saw two tiny blue lines after taking a pregnancy test.
"Tiny Blue Lines is a triumph of faith and courage, and a treasury of resources for all who choose life," Peggy says in her endorsement.
The book's author, Chaunie Marie Brusie is a strong Christian pro-life advocate whose personal journey through pregnancy and young motherhood as a college student is mixed with other, similar stories of courageous women who took on the challenge and difficulties of welcoming new life.
To find out more, visit Tiny Blue Lines at TinyBlueLines.com