Wednesday | October 21, 2020
Contact: Andrea Trudden, Director of Communications and Marketing
This email address is being protected from spambots. You need JavaScript enabled to view it.
NEW REPORT: U.S. pro-life pregnancy centers assist nearly 2 million with essential services in 2019
Charlotte Lozier Institute releases new Report Highlighting Care for Women and Families

Columbus, OH: Today the Charlotte Lozier Institute released a report highlighting the findings of a robust study of approximately 2,700 U.S. pregnancy centers. The new report, "Pregnancy Centers Stand the Test of Time," is based on national survey data provided by Heartbeat International and other pregnancy help networks, including Care Net and NIFLA to calculate their extraordinary medical, education, support, and material service contributions in 2019. The report also highlights unique ways that the pregnancy help movement serves women, namely through the addition of the abortion pill reversal and their work identifying victims of human trafficking.
"A comprehensive big-picture look at the service performed by pregnancy centers is just amazing," Godsey said. "These pregnancy help centers work every day to empower moms and families to choose life, made possible because of dedicated staff and volunteers, and generous backers. The significance of offering this hope for life nearly 2 million individual times each year cannot be overstated."
Heartbeat International's Abortion Pill Rescue® Network (APRN) continues to experience growth and CLI's report points out that Heartbeat continually seeks qualified consultants to receive APR inquiries, as well as recruit more physicians, physician assistants and nurse practitioners into the APRN provider network.
Continuing the adaptation of services to meet unique needs, Heartbeat International launched the first anti-human trafficking course for pregnancy help centers two years ago and continues to assist centers in preparing to serve these individuals.
"Pregnancy help centers are vital first responders to this modern slavery," said Heartbeat International's Director of Ministry Services Betty McDowell, who has testified before Congress on this issue.
As awareness grows, so will the need to serve them, and pregnancy help organizations stand ready to meet the need.
Key findings in the report include:
2,700 pro-life pregnancy centers nationwide served almost two million people in 2019, at an estimated value of nearly $270 million.
These are some of the vital services typically provided at virtually no charge:

Almost 732,000 pregnancy tests
More than 486,000 free ultrasounds
160,200 STI/STD tests
More than 291,000 clients attended parenting and prenatal education programs
More than 21,000 clients received after-abortion support
More than 881,000 students attended sexual risk avoidance education presentations
Nearly 1.3 million packs of diapers
More than two million baby outfits

Personnel facts:

68,832 workers serve pregnancy centers, including nearly 3,800 licensed medical staff (25% of paid staff)
Eight in 10 (53,855) of these workers are volunteers, including more than 6,400 licensed medical volunteers (12% of total volunteers)
Over 10,000 licensed medical workers provide care, as staff and volunteers

Percentage of centers offering the following services:

Material items – 94%
Parenting/prenatal education – 86%
Ultrasound – 79%
After-abortion recovery – 72%
In addition, a growing percentage of centers offer sexual risk avoidance presentations to youth (36%), STI/STD testing (30%), STI/STD treatment (21%), childbirth classes (27%), and breastfeeding consultations (19%).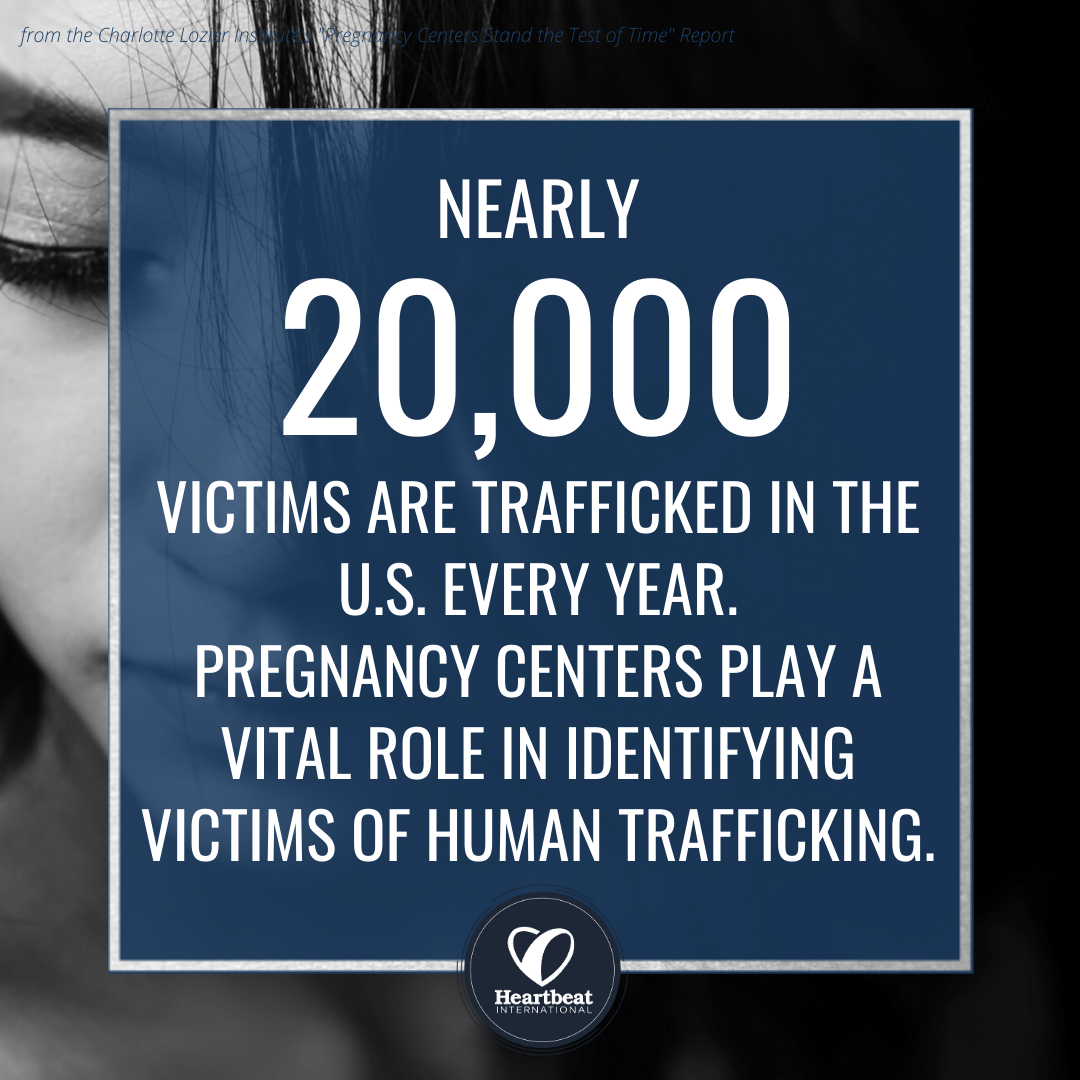 ###
For more information on Heartbeat International go to HeartbeatInternational.org and find Heartbeat on Facebook and Twitter.
About Heartbeat International: Heartbeat International is the largest network of pro-life pregnancy help in the world, with over 2,800 affiliated locations in more than 60 countries. Heartbeat's mission is to Reach and Rescue as many lives as possible, around the world, through an effective network of life-affirming pregnancy help, to Renew communities for LIFE in order to achieve their vision of making abortion unwanted today and unthinkable for future generations.