Thank you to all of the World Changers that participated in the 2018 Heartbeat International Annual Conference!
As always, we are extremely grateful to everyone who made this year's Conference possible, including our Gold Sponsor Heritage House '76 and other sponsors, as well as exhibitors, workshop presenters, In-Depth Day speakers, and, of course, attendees!
We hope many of you will be able to join us in Dallas, Texas for our 2019 Annual Conference April 24-26.
2019 Heartbeat Conference in Dallas, Texas! from Heartbeat International on Vimeo.
2018 Heartbeat International Annual Conference
Anaheim, Calif. | April 10-12, 2018
Hyatt Regency Orange County | 11999 Harbor Blvd. | Anaheim, CA 92840
---
Did you attend the 2018 Conference? Take our survey here to improve future Heartbeat International Conferences.
Exhibitors | Brochure | Workshops | Keynotes | In-Depth Days
Hotel Reservations | Prayer and Worship | Previous Conference Recordings
Travel
Early Bird Registration
(before March 6)
Regular Registration
(before March 23)
Late Registration
(before April 4)
Conference Bundle - Best Value!
$514
$614
$714
Pre-conference In-Depth Day Only
$145
$155
$165
Pre-conference In-Depth Day plus Opening Dinner
$225
$235
$245
Conference Only
$419
$519
$619
Hotel Reservations

As our special rate hotel rooms often sell out before registration for the Annual Conference ends, we encourage you to book your hotel room as soon as you register!
Hyatt Regency Orange County
11999 Harbor Blvd.
Anaheim, CA 92840
$175++/Night (Single/Double)
Heartbeat group discount rate, available until March 25, 2018, subject to availability.
Click here to book your hotel with our special rate.
Schedule at a Glance
Conference Check-in begins Tuesday, April 10th at 3:00 p.m. The Exhibit Hall will be open from 3:00 p.m. to 6:00 p.m.
The official Conference begins at 6:00 p.m. with an Opening Dinner and Keynote Address.
Tuesday, April 10
7:30 a.m. - In-Depth Day Registration
9-5 p.m. - In-Depth Day training
12:00 p.m. - Lunch & Keynote
3 p.m. - Conference Registration and Exhibit Hall Open
6 p.m. - Conference Opening Dinner and Keynote
Wednesday, April 11
8:30 a.m. - Morning Session & Keynote
10:30 a.m. - Workshop Session A
12 p.m. - Lunch & Keynote
2 p.m. - Workshop Session B
Afternoon - Break, Receptions & Prayer Time
Thursday, April 12
8:30 a.m. - Morning Session & Keynote
10:30 a.m. - Workshop Session C
12 p.m. - Lunch & Keynote
2 p.m. - Workshop Session D
3:45 p.m. - Workshop Session E
6:00 p.m. - Closing Banquet & Keynote
Please let us know if you have any additional questions. Contact: Conference@HeartbeatInternational.org
Keynotes

We are glad to welcome Keynote speakers for the 2018 Heartbeat International Annual Conference, who are key leaders in the pregnancy help movement, as well as prolife leaders from around the United States. In addition to our 7 unique, professional Keynote Speakers, we will also be continuing our tradition of sharing PEG Talks at our keynote sessions where pregnancy help leaders share insights and inspiration from their experiences.
Workshops
The 2018 Heartbeat International Annual Conference offers a rich lineup of workshops, with a total of 65 workshops organized in 13 dynamic tracks. Two tracks (Medical Advancement and Ultrasound Advancement) are tailored for nurses and medical professionals in the pregnancy help community, and offer Continuing Education Nursing Contact Hours provided through Heartbeat International. Additional workshops marked with * are also available for Continuing Education Nursing Contact Hours. Provider approved by the California Board of Registered Nursing, Provider Number CEP 16061 for 1 contact hour each workshop. All courses are eligible for Life-Affirming Specialist credit hours.
In-Depth Day (April 10)
The 2018 Annual Conference experience starts with 13 different In-Depth Day opportunities. This exclusive all-day training goes from 8:30 am to 4:30 pm with an inspirational keynote at lunch.
Prayer & Worship
Like everything we do, our Annual Conference is centered around prayer. This year, we've invited Gregory Pierce to lead worship during general sessions, and a team of local prayer warriors to pray over attendees. When you check in at Heartbeat Central, make sure to schedule an appointment with members of the prayer team so they can pray over you, your team, and your organization, covering all your needs in prayer. This prayer ministry goes to the heart of what Heartbeat does, so we hope you'll take advantage of the opportunity.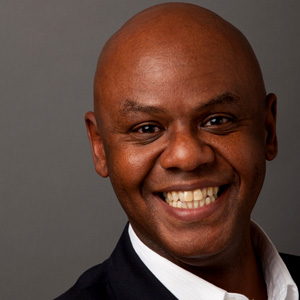 Gregory Pierce - CrossPoint Church, Huntington Beach
Gregory Pierce serves as worship pastor at CrossPoint Church in Huntington Beach. Gregory has been in ministry for nearly 20 years, leading and helping to point people to Christ through music. Gregory attended Indiana University School of Music, majoring in Vocal Performance and comes with many years of experience in the music industry. Gregory has served as a worship leader in several churches in the Orange/LA County area, as well as many churches throughout the country. Gregory and his beautiful wife, Carrie, have two handsome boys, Malachi and McKennon, who are the joy of their lives. Spending time with family is the biggest value to Gregory, and nothing brings him more joy than hanging out with family enjoying a movie.
Travel
Airport Information: Orange County/ John Wayne International Airport/ Anaheim - (SNA)
Taxi - follow the signs to Ground Transportation and there will be a taxi/cab line where you will get your taxi cab. Approximate cost of a trip to/from SNA airport to the hotel is $45-$50 each way.
Shuttle- Super Shuttle is available at $11 each way from SNA airport. Please contact Super Shuttle directly to make your reservation at 800-258-3826 or online at https://booking.supershuttle.com.
Uber – the Uber service is available in Anaheim and to & from the airport. Just use your app and you're on your way.
Parking: Self-parking is based on limited availability for a daily rate of $28-$30/day.
Weather and Attire: Dress for the entire Conference will be business casual and comfortable. Since our meeting rooms are air conditioned and temperature controlled, we recommend bringing a sweater/jacket during sessions. Average temperatures in Anaheim during this week will probably be between 74-76 degrees Fahrenheit during the day, and in the mid-50's at night.
Discount Disney Tickets: Interested in discounted Disneyland® Resort Theme Park tickets? Heartbeat has them! These tickets will be valid from Thursday, April 5, 2018 to Monday, April 16, 2018. The Ticket Store Closes at 9:00pm PST on Friday, April 6, 2018. If you would like more information on how to purchase these tickets, email This email address is being protected from spambots. You need JavaScript enabled to view it. to request a secure link to the discounted ticket store!
These special ticket prices are not available once you arrive at the Resort.
Our ticket store closes at 9:00 PM PST on Friday, April 6, 2018.
Don't delay! Prices are subject to change without notice.
These specially priced tickets are intended only for guests that are participating in this Event. Only the registered attendee is allowed to purchase tickets from this discounted ticket store link and they can purchase up to 6 tickets maximum. We reserve the right to contact the ticket purchaser to request event registration confirmation. If it is discovered that the purchaser of the ticket is not participating or attending this event it will be considered a misuse of this offer and ticket, and the ticket(s) will be blocked and will not be eligible for a refund. In addition these tickets cannot be purchased for the purpose of being resold.
Check out information and order recordings from our 2017 Annual Conference here.