2017 Heartbeat International Annual Conference
Chicago | April 19-21, 2017
Ready to go?
Here's how to catch the shuttle from O'Hare Airport to the Hotel.
Hyatt Regency O'Hare offers a complimentary shuttle from the O'Hare airport to their hotel. Reservations for the shuttle are not necessary. From Baggage Claim area, please follow the Red Arrows on the floor and signage that reads "Shuttle/Bus Center". Take Elevator 3 or 4 and go to Level 1-Chicago Cubs." Look for the Hyatt Regency O'Hare blue /grey shuttle bus by Door #1. The Hyatt shuttle picks up in front of Door #1 every 15 minutes. If the shuttle is not at the designated spot when you arrive, please be patient, it will arrive shortly. The shuttle drops off at front door of the Hyatt Regency O'Hare. We even made you a video so you know what to look for!
Keynotes

We are glad to welcome Keynote speakers for the 2017 Heartbeat International Annual Conference, who are key leaders in the pregnancy help movement, as well as prolife leaders from around the United States.
Workshops
The 2017 Heartbeat International Annual Conference offers a rich lineup of workshops, with a total of 90 workshops organized in 15 distinct tracks. Two tracks (Medical Advancement and Ultrasound Advancement) were tailored for nurses and medical professionals in the pregnancy help community, and offered Continuing Education Nursing Contact Hours provided through Heartbeat International. Six additional workshops are marked with * and are also available for Continuing Education Nursing Contact Hours. Provider approved by the California Board of Registered Nursing, Provider Number CEP 16061 for 1 contact hour each workshop. All courses are eligible for Life-Affirming Specialist credit hours.
In-Depth Day (April 18)
The 2017 Annual Conference experience starts with 15 different In-Depth Day opportunities. This exclusive all-day training goes from 9 am to 5 pm with an inspirational keynote at lunch.
Prayer Team and Worship
Pray 1-on-1 (or with your staff) alongside prayer warriors who have volunteered their time to encourage you and lift you up at our Conference. You can sign up for this great opportunity on site at our registration table.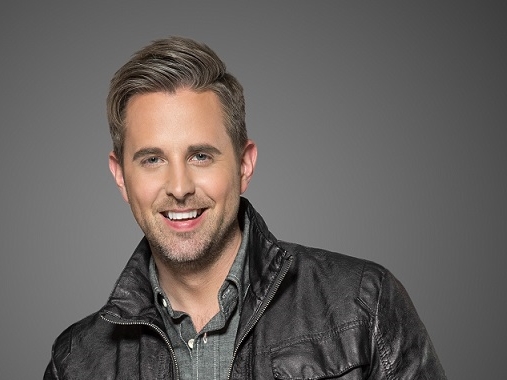 Matt Hammitt will be joining us to open some of our general sessions with worship in song, setting the stage for a power-packed week of growth, enrichment and encouragement with fellow front-line lifesavers. He will also be hosting an evening of song, prayer, and stories on Thursday at 7:30 pm.
Matt Hammitt is an American singer, songwriter, speaker and author. For almost 20 years, Matt was the lead singer for the band Sanctus Real. During that time, the band released eight studio albums with Sparrow Records, toured internationally and released 14 top five and number one singles to Christian radio, earning them a household name among Christian music fans worldwide. Matt has been the recipient of three Dove Awards, has been nominated for two Grammys for his work with Sanctus Real, and has received multiple awards from SESAC and ASCAP for radio chart performance.
Cancellation Policy: Full refunds may be issued until 12:00 a.m. (midnight) Eastern Standard Time (EST) March 8, 2017. A 50% refund is available from 12:01 a.m. EST March 9th – March 31, 2017. No refunds will be issued past 12:01 a.m. EST April 1, 2017. Method of payment may require additional transaction fees. All refund requests must be made in writing to This email address is being protected from spambots. You need JavaScript enabled to view it.
Check out information and order recordings from our 2016 Annual Conference here.