Reducing the Risk of HIV, STI, and Unintended Pregnancy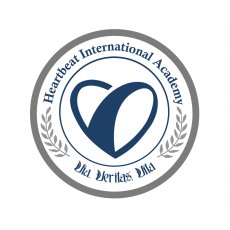 Description:
This workshop is designed to expand the diagnostic and counseling options for nurses, clinicians, counselors, and educators who care for sexually-active individuals. It will describe primary, secondary, and tertiary prevention for sexual health risk. Utilizing the Transtheoretical Model of health behavior change, this workshop will increase the participants sensitivity to the needs of sexually active persons who desire to suspend sexual activity. It will introuduce the OPTIONS model of sexual risk assessment and preliminary evidence of a need for a more tailored, comprehensive assessment of sexual risk.
Objectives:
Upon completion of this course the nurse will be able to:
a. Assess a more complete understanding of a youth's sexual risk and corresponding prevention needs.
b. Describe primary, secondary, and tertiary prevention for sexual risk elimination and reduction.
c. Discuss the transtheoretical model of behavior change and be able to conduct the sexual health screening as well as offer tailored counseling to the needs of sexually active individuals persons who desire to suspend sexual activity for a period of time.
A. Sex is a Holistic Experience
a. Brian
b. Body
c. Spirit
B. Emotional Consequences of Sexual Activity
a. Positive: Bonding
b. Negative: Altered self-esteem
c. Depression/Suicide
C. Factors affecting Sexual Debut
a. Peer influences
b. Parental influences
c. Society/media
D. Factors Influencing Delay of Sexual Activity
a. Parents
b. Religion
c. Goals
E. Physical and Social Consequences of Sexual Activity
a. Sexually Transmitted Infections
b. Unplanned Pregnancy
c. Effect on Communities
F. Screening for STI"s
a. CDC Reccomendations
b. US Preventive Services Task Force Guidelines
G. Counseling by Nurses and Health Care Provider
a. The 5 A's: An Organized Counseling Approach
b. Transtheoretical Model of Behavior Change
c. Suggestions for an Office Plan
H. Options Model of Sexual Risk Assessment
a. Primary Prevention
b. Secondary Prevnetion
c. Tertiary Prevention
Freda McKissic Bush, M.D., has been involved in women's health for more than forty years. Freda graduated from the University of Mississippi Medical School and in 1987 completed her residency training at the University of Tennessee in Memphis. Since 1987 she has been practicing OB-GYN in Jackson, Mississippi and is a Clinical Instructor in the Department of OB-GYN and Department of Family Medicine at the University of Mississippi Medical Center. She is a partner in private practice with East Lakeland OB-GYN Associates in Jackson, Mississippi, is a Fellow in the American College OB-GYN and a Board Member of the American Association of Prolife OB-GYN.
In February, 2012, she became President/CEO of the Medical Institute for Sexual Health. Freda co-authored with Joe S. McIlhaney, MD two books, HOOKED, New Science on How Casual Sex is Affecting Our Children and the latest book released January, 2012, Girls Uncovered, New Research on What America's Sexual Culture Does to Young Women. She is a Member of the Mississippi Governor's Blue Ribbon Task Force on Teen Pregnancy Prevention and serves as Chair of the Medical Advisory Subcommittee. Dr Bush served as a Presidential appointee to the Presidential Advisory Council on HIV/AIDS (PACHA). She was a contributing writer to Faith Matters: How African American Faith Communities Can Help Prevent Teen Pregnancy published by the National Campaign to Prevent Teen Pregnancy.
Dr. Bush is a member of the Physician's Resource council for Focus on the Family. She also currently serves as a medical advisor for Heartbeat International and CareNet and serves as Medical Director to the Center for Pregnancy Choices, Metro Jackson.
Much of her time is spent speaking on sexual health, sexually transmitted diseases and social behavior education. She has presented seminars for health professionals, educators, parents and youth in several cities and states; co-sponsoring a conference in Jackson, MS for seven years.
Dr Bush has been interviewed on several TV programs as well as numerous radio programs including Focus on the Family and Family Life Today with Dr. James Dobson, Focus on the Family with Dr. Jim Daly and Family Life Today with Dennis Rainey. She has published articles in the Journal of Medical Regulation, The MS State Medical Association Journal, Christianity Today, Charisma Magazine and Christian Living Metro Jackson.
Married for 44 years to her husband, Lee, an engineer, they have four children, nine grandchildren and one great grandchild.
Refund Policy
1. Refunds for non-attendance will only be awarded if non-attendance is the direct result of an unplanned or unannounced outage. When a registrant is unable to access a webinar/course due to an unplanned or unannounced server outage of Heartbeat International Academy, the HeartbeatInternational.org website, or HeartbeatServices.org website, Heartbeat International will contact the registrant to notify them of the refund due them and issue the refund. Refund will be made to the registrant within 1 week of the cancelled event subject to processing fees.
2. When a course/webinar is cancelled for which individuals have registered, Heartbeat International will send a notification to each registrant per email or phone. Full refund will be sent to registrant within one week of cancellation.
Please contact Susan Dammann at Heartbeat International (614)885-7577 for questions relating to continuing education contact hours.