Recognizing the Emotional and Sexual Trauma Health Effects on Women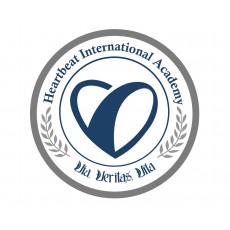 In this course attendees will discuss health issues and delivery outcomes for women who have experienced
sexual abuse and note interventions to improve birth outcomes.
Objectives:
Identify statistical labor and delivery outcome on childbearing women who have a history of sexual
abuse.
Discuss interventions that may be suggested to women prior to labor to help improve birth outcomes.
Provider approved by the California Board of Registered Nursing, Provider Number CEP 16061 for 1.25 contact hours
Helen Risse RN MSN Helen has worked over 30 years in women's health related areas, the last ten years at Our Lady's Inn. Helen's focus has been to help women live lives that are healthy in body, mind and spirit with a primary goal of improving perinatal outcomes.
History of abuse
a. Obtaining a history
b. Universal screening
c. Behavior clues
Statistical significance of trauma
a. History of abuse and operative delivery
b. Study of early trauma and potential impact on childbearing women and the role of
the midwife
c. Adult health status of women with histories of childhood abuse and neglect
d. ACOG Adult manifestations of childhood sexual abuse
Interventions and education:
a. Counseling
b. Physical or Doula support
c. Written care plans
Refund Policy
1. Refunds for non-attendance will only be awarded if non-attendance is the direct result of an unplanned or unannounced outage. When a registrant is unable to access a webinar/course due to an unplanned or unannounced server outage of Heartbeat International Academy, the HeartbeatInternational.org website, or HeartbeatServices.org website, Heartbeat International will contact the registrant to notify them of the refund due them and issue the refund. Refund will be made to the registrant within 1 week of the cancelled event subject to processing fees.
2. When a course/webinar is cancelled for which individuals have registered, Heartbeat International will send a notification to each registrant per email or phone. Full refund will be sent to registrant within one week of cancellation.
Please contact Susan Dammann at Heartbeat International (614)885-7577 for questions relating to continuing education contact hours.